Now in stock!

New Swarovski Skull Bead
WOW!! HEARD ABOUT OUR FACTORY PACKET PRICE DROP !!?
Our levels have gone up, so our wholesale prices for all diamantes have come down!! We're pleased to announce our factory packets (eg; 10 gross x ss20, 2 gross x ss30, etc) of Preciosa & Swarovski Non-Hotfix & Hotfix Rhinestones have had a massive price drop! That's excellent news for high volume rhinestone users in Dancesport, Gymsport & Burlesque!
And if you use a lot of Swarovski Bicones & Pearls in class, retail or manufacturing situations, our "1000 Club" could be just the thing. Ask us if this unique wholesale arrangement is likely to suit your needs.
The month of April brings the fabulous CAPEZIO Kiwi Classic Dance Competition of course... So for our Ballroom, Swing, Salsa and Tango clients it's all go! What a busy time ahead! We're here to discuss your rhinestone needs and offer sampling assistance, quotes and bespoke crystal orders if need be. Always happy to work with you or your dressmaker to get the right combination. It's one of our specialities!!
Featured product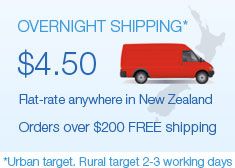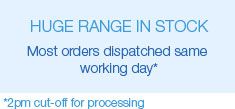 Testimonials
" Thank you for my order which was received the following day. It's over to the dress designer now to help me look gorgeous! "........." Hi there, I ordered some stuff off you a few weeks ago. Sorry I haven't written to you earlier. But I would like to say your service is AMAZING!! I had my order in my hands in less than 24hours. You don't get that these days. They quality of the products I brought were also amazing. Im a nail tech and I would never have thought to buy my rhinestones through you. Instead my order was for jewelry making. But i'll definitely be buying my rhinestones etc off you in future. Thank you again for your amazing service and I will post it on your facebook page. Definitely 5 stars! "
Donna Writes...
Loving the suggestions and kind offers to come and bling my cast up! However, I'm about to go to the specialist now to see if it is coming off today and hopefully staying off! See you all tomorrow:)