Now in stock!

New Swarovski Skull Bead
WOW!! HEARD ABOUT OUR FACTORY PACKET PRICE DROP !!?
Our levels have gone up, so our wholesale prices for all diamantes have come down!! We're pleased to announce our factory packets (eg; 10 gross x ss20, 2 gross x ss30, etc) of Preciosa & Swarovski Non-Hotfix & Hotfix Rhinestones have had a massive price drop! That's excellent news for high volume rhinestone users in Dancesport, Gymsport & Burlesque!
And if you use a lot of Swarovski Bicones & Pearls in class, retail or manufacturing situations, our "1000 Club" could be just the thing. Ask us if this unique wholesale arrangement is likely to suit your needs.
The month of April brings the fabulous CAPEZIO Kiwi Classic Dance Competition of course... So for our Ballroom, Swing, Salsa and Tango clients it's all go! What a busy time ahead! We're here to discuss your rhinestone needs and offer sampling assistance, quotes and bespoke crystal orders if need be. Always happy to work with you or your dressmaker to get the right combination. It's one of our specialities!!
Featured product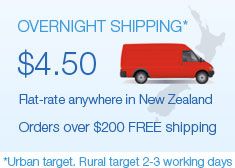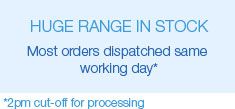 Testimonials
" I just got the bicones I ordered today and they are just really gorgeous exactly as I hoped they would be. The colours and shine are spot on. so will definitely be ordering some more in the near future so thank you very much. "
Donna Writes...
Hi everyone, All the very best of dancing / performing / skating luck for anyone strutting their stuff this weekend! There'll be fabulous dance competitions and similar events on throughout the country which will be well worth attending if you're at a loose end and enjoy that sort of thing. With Easter done and dusted, Anzac weekend on it's way, and the school holidays in full swing, we've got a full house, with two sets of rellies arriving this week! On a personal note, I have a cast on for another three weeks to go, so am an expert on crutches now:) haha, ask me anything...;) But seriously, orders keep rolling in, and out, and new deliveries continue to arrive and get processed, and gst returns still must get finished...so, life just seems to carry on doesn't it? Haha, leg in a cast? "Keep calm and carry on" is the phrase of the month I reckon, what about you?