Swarovski Non-Hotfix Art 2753 Metallic Sunshine 14mm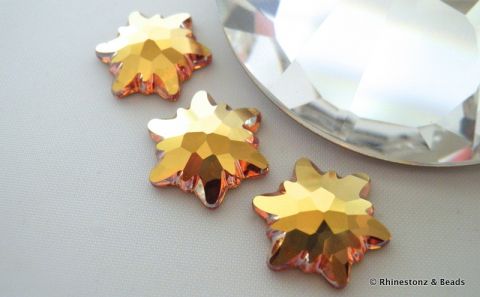 Swarovski crystals are world-renown for their clarity of cut, colour and brilliance. Beautiful stones up close so the ultimate choice for couture occasions and bridal wear. Excellent sparkle from a distance. The Edelweiss flower, the most precious flower of the Alps, has been the Swarovski company logo for almost a century and this flatback was designed in 2015 to commemorate Swarovski's 120 year old rich cultural heritage and tradition.
Measurements 14mm
Colour Crystal Metallic Sunshine. A little bit playful, a little bit serious metallic rock chic. Metallic Sunshine is a gorgeous sunny yellow with a gold coating. Beautiful amidst other half metallics like Crystal Lilac Shadow and with full metallics like Aurum and Jet Hematite.
Material Machine cut crystal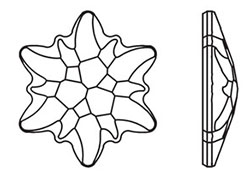 Country of Origin Austria
Method of Application Apply these with a suitable adhesive
Suitable for All applications including stage costumes, fashion, performance wear, craft, special occasion wear and accessories
Pack Size Options Choose your pack size from the drop-down box below