Lace Motif 'Light Turquoise Flowers' Symmetrical Pair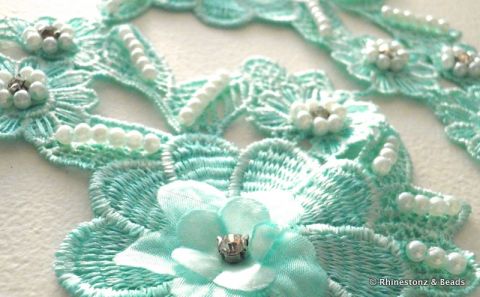 Beautiful lace motifs create detail on any garment or accessory. The ultimate feminine addition to dancesport gowns, wedding gowns, tutu bodices and overlays, and competition leotards. All our lace motifs and lace edgings are of an excellent quality.
Measurements 17cm x 11cm each piece
Colour Light Turquoise / Mint
Orientation This motif is a two pieces joined with join threads. If the join threads were to be cut, the two pieces can be turned to be a symmetrical pair.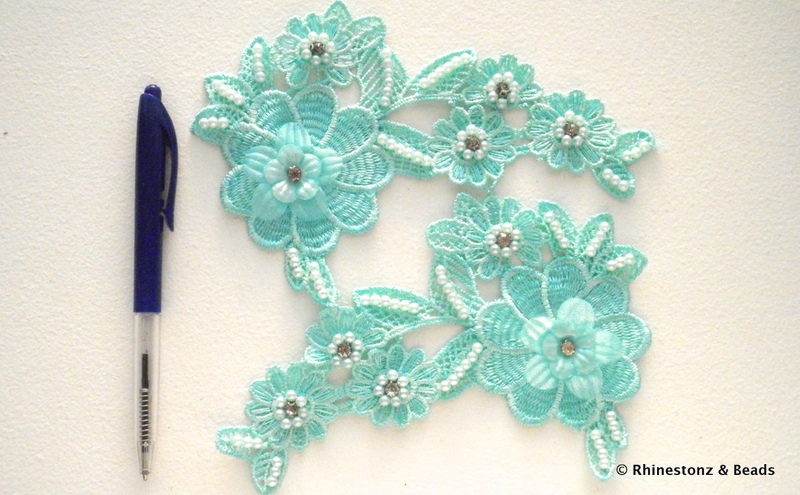 Method of Application Apply these with a good quality thread
Pack Size Options Choose your pack size from the drop-down box below
$5.50
Current stock 1 pair