Diamante Buckle Crystal/Silver Square 20mm
These beautiful Diamante Buckles are perfect for sliding ribbon or other fabrics through for an immediate crystal trim effect. Perfect therefore, for cakes, invitations, competitive dancewear and competition wear for bodybuilding, bridal and special occasion and accessories. Well-manufactured for use as is.
Measurements 20mm width, 20mm length, with a centrally placed, non-opening, metal bar with a length of 12mm.
Colour Crystal/Silver
Material Machine cut crystal and silver-plated metal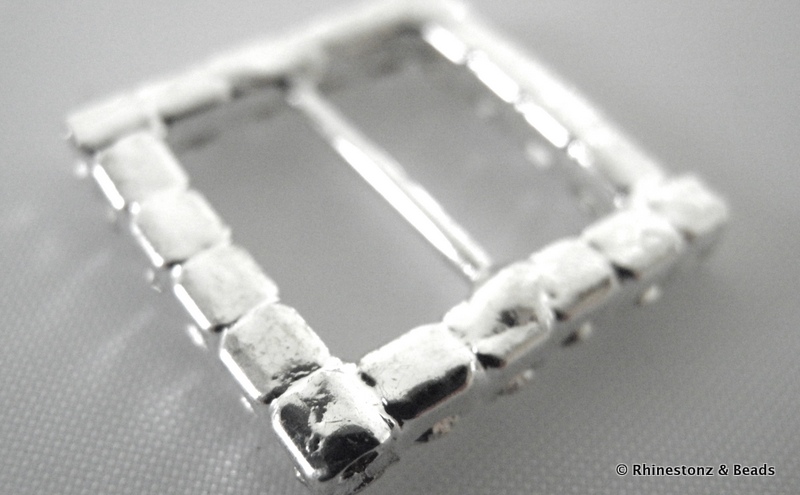 Country of Origin People's Republic of China
Method of Application Either thread ribbon, lycra or other fabrics or trims though the centre and over the bar.
Suitable for All applications including stage costumes, fashion, performance wear, craft, special occasion wear and accessories
Pack Size Options Choose your pack size from the drop-down box below