Crystal Applique Crystal/Silver 9.7cm x 5.3cm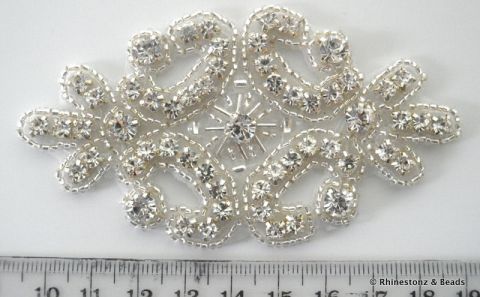 These beautiful crystal applique offer a design element that is ready-made, perfect for head pieces, bridal sashes, costume features and tutu embellishing. Well-manufactured for use as is. Simply stitch the applique into place on your garment or accessory. The components in this applique are pointback crystals in mounted claw-settings, silver-lined clear seed beads, and silver-lined clear bugle beads.
Measurements 9.7cm length x 5.3cm width, symmetrical design.
Colour Crystal/Silver on white gauze
Material Machine cut crystal and fortified white gauze: NOT SUITABLE FOR MACHINE OR HAND-WASHING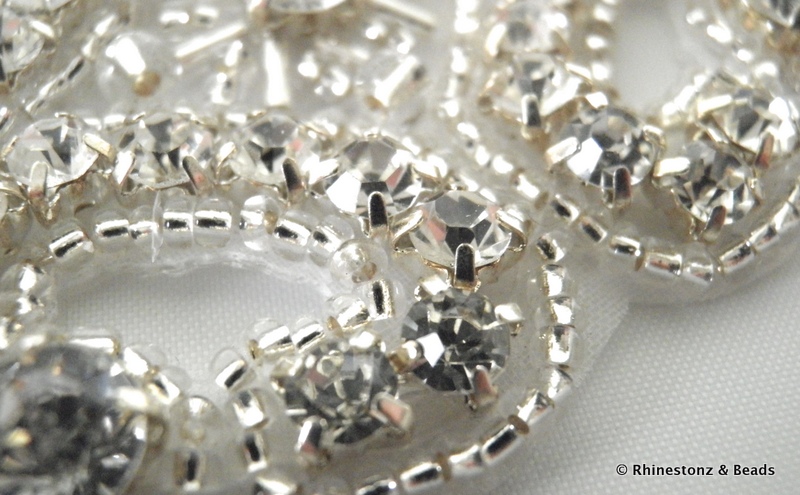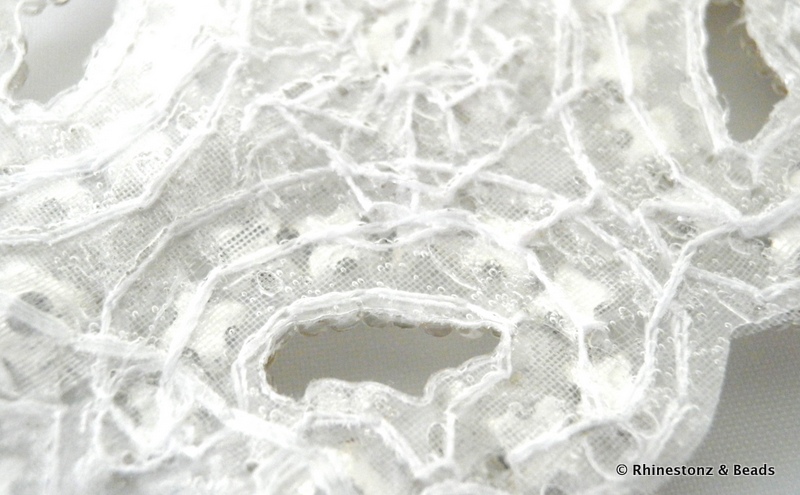 Country of Origin People's Republic of China
Method of Application Flexible but not stretchy. Simply sew the applique into place.
Suitable for All applications including stage costumes, fashion, performance wear, craft, special occasion wear and accessories
Pack Size Options Choose your pack size from the drop-down box below
$12.75
Current last one available!