Swarovski Hotfix Art 2038/2078 Crystal Meridian Blue ss34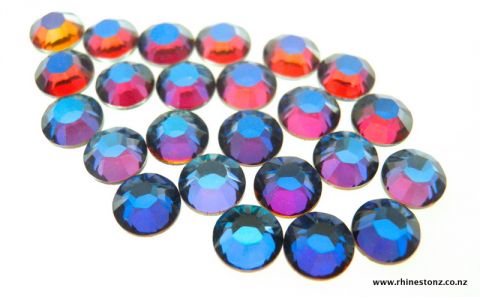 Swarovski crystals are world-renown for their clarity of cut, colour and brilliance. Beautiful stones up close so the ultimate choice for couture occasions and bridal wear. Excellent sparkle from a distance. Art 2028 Xilion Hotfix have a grey backing. Art 2038 Xilion Hotfix have a rose gold metallic backing. Both are dry-cleanable and washable.
Measurements ss34 (tolerance of 7.06mm - 7.27mm)
Colour Crystal Meridian Blue. This Meridian Blue colour is Crystal with a metallic coating on the underside that creates bright blue, green, purple and orange lights from within the crystal and seen in it's fullest effect from the top and side. The overall effect is bright blue, a touch of sea green, purple and orange. Really effective on blues, oranges and greens.
Material Machine cut crystal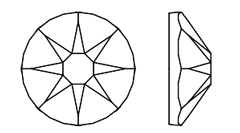 Country of Origin Austria
Method of Application Apply these with an iron, a heat press or a Hotfix Applicator Tool, or even with a suitable adhesive
Suitable for All applications including stage costumes, fashion, performance wear, craft, special occasion wear and accessories
Pack Size Options Choose your pack size from the drop-down box below