Swarovski Nail Art 'Raindrop' Blush Rose' 6mm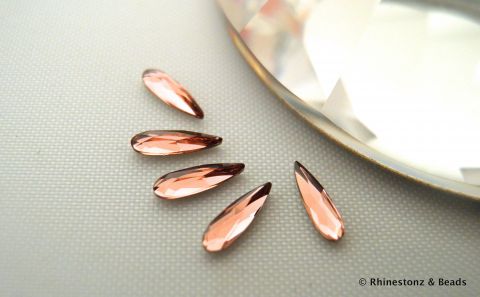 Swarovski crystals are world-renown for their clarity of cut, colour and brilliance. Beautiful stones up close so the ultimate choice for Nail Art, couture occasions and bridal wear.
Measurements 6mm x 1.7mm
Colour Description Blush Rose. A romantic, dusky, blush rose colour. Definitely on the warm side of the spectrum, and a complementary hue to colours such as Rose Peach, Rose Gold and Light Peach.
Material Machine cut crystal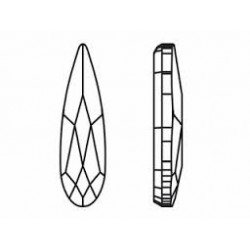 Country of Origin Austria
Method of Application Apply these with a suitable adhesive to fabrics and cards, and under (or on top of) a top-coat lacquer for nail art. Eye-lash glue can also be used for this purpose.
Suitable for All applications including make-up artistry, nail art, costumes, fashion, performance wear, craft, special occasion wear and accessories
Pack Size Options Choose your pack size from the drop-down box below