Nail Art Crystal Sample Chart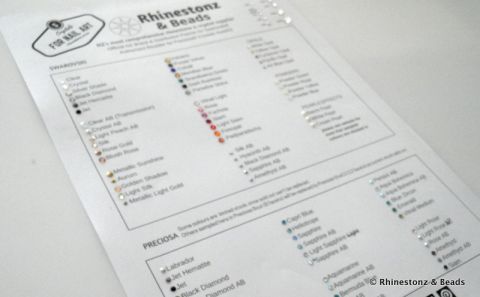 Our Sample Charts have been designed by us to show all the colours we stock in our ongoing and current Nail Art Crystal range, for the purpose of matching stone colours to polish colours, selecting stone colour groupings and confidently choosing sizes.
Each size of rhinestone we stock in this range is also sampled, in Crystal, so that you can compare sizes. Please note, this is not a glossy presentation board.
We are also happy to assist with colours and cuts not necessarily stocked or sampled here. Please contact us if you would like to discuss your bespoke rhinestone needs with us. All enquiries are welcome.