Sterling Silver Closed Ring 'Plain' 5mm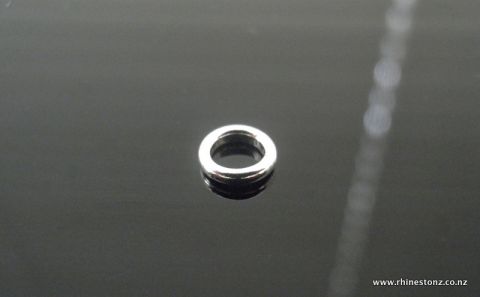 Closed rings are good general connectors for items that have open rings or hooks. Being closed means that they are fused together and can only be opened if cut with metal cutting pliers.
Sterling silver is an alloy of silver containing 92.5% by mass of silver and 7.5% by mass of other metals, usually copper. The sterling silver standard has a minimum millesimal fineness of 925. Fine silver, for example 99.9% pure silver, is generally too soft for producing functional objects; therefore, the silver is usually alloyed with copper to give it strength while preserving the appearance of the precious metal. Where physically possible, sterling silver findings are stamped ".925".
Item Closed Ring
Material Sterling Silver
Country of Origin USA
Measurements Diameter 5mm
Wire Gauge 20 gauge
Pack Size Options Choose your pack size from the drop down box below